Case Study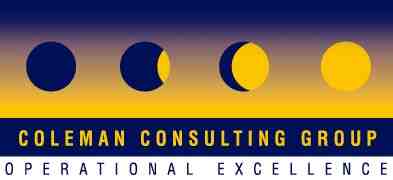 A creative transaction. Not the obvious fit.
The Situation

Coleman Consulting Group, Inc. helps its clients improve performance by optimizing personnel and capital equipment. Clients include large manufacturing and mining companies that require a significant number of shift workers.
Coleman has helped firms like Kaiser Aluminum, General Motors, Allied Signal and EDS optimize the deployment of capital and human resources. Coleman's 35 consultants rearrange work schedules and reduce overlap, resulting in more efficient operations. Savings also result from avoiding the cost of purchasing new capital equipment.

The company flourished, revenue exceeded $10 million and the firm was extremely profitable. To capitalize on this success, Coleman brought in a venture capital firm that acquired half of the company. The plan was to step on the gas, enter more markets and take the company public.

A new president was hired who pushed the company to aggressively enter additional niches in six geographic markets. The firm did not have the infrastructure to support such aggressive expansion. After a year of futile efforts and rising expenses, the company had achieved only minimal success entering additional markets.

Under the new regime, the company's consultants now had the task of making sales in addition to their ongoing consulting work. The sales effort became unfocused and the company experienced its first loss.

The company needed to change course. The venture capital backers had lost enthusiasm, the president was terminated and the founder returned to run the company. It became clear that the best option was to team up with a strategic acquirer, i.e., sell the company.

The Response

T.V. Metz & Co., LLC was engaged to find a strategic buyer and close a transaction. Coleman's key asset was its intellectual property—its knowledge base of best practices and optimization methodologies and its people. We sought buyers who could effectively utilize these key assets.

The first step was to contact the usual suspects in the consulting space—the top 50 consulting firms and consulting divisions of the major accounting firms. We also contacted the consulting divisions of companies such as IBM and UPS, as well as large software firms looking to expand into consulting (Baan, SAP, and Siemens).

We contacted a number of specialty consulting firms. The categories became narrower as we dug deeper. Coleman was not an obvious fit for any buyer. It did not fit the typical consulting company strategy.

We examined information technology consulting areas as well as lean manufacturing. We investigated fringe sectors of the software space enterprise management, time & attendance, scheduling, human resources and labor tracking software. A number of software companies were adding services to their software businesses.

The Solution

Coleman had been gradually repositioning itself as a scheduling company. Scheduling is a critical task for a number of industries (airlines, railroads, hospitals, call centers) and the area appeared promising.

We contacted firms in the call center space, one of which was Blue Pumpkin Software, Inc. of Mountain View, CA. Blue Pumpkin is a leader in work force management software and its products provide forecasting and management software for call centers.

Coleman's consultants could install the workforce solutions that Blue Pumpkin sold and provide value-added services to its high-end installations. Blue Pumpkin could add a strategic service component to its business. Coleman's "best practices" scheduling technology could improve software performance and customer satisfaction. Coleman also had a client base that gave Blue Pumpkin cross sale opportunities.

In Review

The unique aspect of this transaction was that the fit was not obvious. The companies had different products and services—one was a software company; the other was a consulting company.
In arranging this transaction, we contacted 150 companies. We reached out to the tangential and fringe buyers in adjacent markets who were not the obvious fits. This approach required significant effort, however, it produced results.

The sale price of $9 million was greater than what the shareholders expected and they were pleased to realize this value. This transaction is an example of disciplined execution coupled with resourceful forays into tangential markets.