Case Study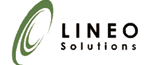 The board of directors wanted to identify additional buyers.
The Situation

Crossport Systems, Inc., of Seattle, WA, provides a complete network security package comparable to sophisticated security systems of large corporations, but priced for small businesses. The system combines hardware, software, and managed services into a single package, including fire wall protection, anti virus software, intrusion detection, Virtual Private Networks, and network monitoring and reporting.

The board of directors had an offer in hand, but was not very excited about the price and terms of the proposed transaction.

The Response

T.V. Metz & Co., LLC was engaged to explore strategic alternatives. Our task was to investigate the marketplace to see if we could identify any additional buyers.

We drafted a Descriptive Memorandum and researched and contacted a variety of potential acquirers. After several months of contacting companies that might be good candidates, the original acquirer decided to increase the price and terms of their offer. The board accepted their offer and the company successfully closed the transaction.

The Solution

We sold Crossport to Lineo, Inc. of Lindon, Utah, maker of the Embedix operating system and tools for embedded systems. Lineo is backed by Hitachi Ltd and Sun Microsystems.