Case Study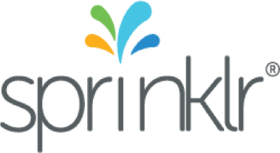 We generated multiple bids and closed a deal
with an excellent buyer in a fairly short time frame.
The Situation
Little Bird has developed software that enables companies to discover social influencers and insights for digital and social marketing and research. The company had a small but quality set of customers. The Company was backed by several angel groups and individual investors (including Mark Cuban) who had invested about $5 million into the company. Little Bird had developed excellent technology; however, the company had experienced a few setbacks and was having difficulty bringing in new customers. The investors were unwilling to contribute additional capital. The Board of Directors decided that the best course of action was to find a good acquirer for the company.
The Response
We determined that Little Bird's software would be well-suited to a strategic acquirer that offered complementary technology or services. Rather than be sold as a stand-alone tool, Little Bird's software would be a good fit for a company that had a suite of marketing products and services. This was an interesting market space since social media marketing was new and rapidly changing.
The Solution
Since the company had limited cash so we had to move relatively quickly to complete a transaction. We undertook an extensive search across this fast-moving market space. We contacted about 140 potential buyers in the social media market space. Some buyers were large companies and some were smaller fast-growing firms. We generated interest from a number of these buyers and eventually we narrowed the list to four very good strategic buyers. These companies expressed serious interest and each one made an offer to acquire Little Bird.
We successfully arranged the sale of Little Bird to Sprinklr. Based in New York, Sprinklr is a rapidly growing company with enterprise social technology that is revolutionizing customer engagement. Sprinklr had attracted $230 million in venture capital and its valuation surpassed $1.5 billion, putting it in the "unicorn" class. Sprinklr was an excellent fit and Little Bird's software was a good addition to Sprinklr's suite of products and services.